Bonjour! Bonjour! Bonjour! Bonjour! Bonjour! Bonjour! Bonjour! Bonjour! 
C-type print, sheet aluminium, 
970 x 1200
Akhal-Teke | Josephine Callaghan
28 March – 11 April 2015
This high point on the pass aligns with the brittle edge of the Pillars.
Back in the days of Pangaea we were one. So the story goes, Hercules was on his way to the garden of the Hesperides on the island of Erytheia. He really smashed you up. His awesome strength plugged the Atlantic Ocean into the Mediterranean Sea.
Before this activation of plates, were you a flat and androgynous range? Now you're different, not equal. He made you into the sedimentary basin you are today. The thinning of the crust invited migratory infills, all manner of volcanic and tectonic loading.
Your thick intracontinental peaks are a remnant of this cataclysmic collision. You still speak about the Appalachians and Pyrenees, your long lost Alleghanian cousins. But here we are back in green and pleasant lands. Misread as macro, stirring up the peaty tracks of Breach Wood.
– Helen Kaplinsky
'Akhal-Teke' a new series of medium format, analogue photo-collages by Josephine Callaghan forms the first of three solo shows produced by #temporarycustodians at Res.
A passage cutting through the landscape, smudged with birthmarks, speaks of the settlement and migrations of matter and peoples. Spliced and nonspecific, the scene feels native for only an instant. This impermanence of territorial identity offers an deep time perspective on #temporarycustodian's ongoing research into an apparent quickening of flow that demands holding without owning. Temporary occupation is an ancient narrative now sold as a progressive future. This habitual return to a perishable lease confirms the illusory nature of claims for permanent land and resource tenure.
The photo-collages will continue to programmed into various time-based contexts as part of the on-going #temporarycustodians programme. The second iteration 'Special Envoy' took place during June 2015 at FACT (Foundation for Art AND Creative Technology, Liverpool). 
Alongside the exhibitions programme at Res, #temporarycustodians will be enacting the distribution of 'Performance Publishing: Regent Trading Estate' (2013) an artwork by Maurice Carlin. The artist and Helen Kaplinsky invite you to develop a legal and company structure for the artwork, which will be co-owned by temporary custodian shareholders. Company assets consist of a set of 135 unique print works plus a range of digital, live and object-based components. During spring we will hold a series of public sessions to formulate the share offer to be released in June. The sessions will include invited specialists in property, art law and business planning. Information about the public sessions and share offer will be released on beingres.org soon.
–
Josephine Callaghan (b. London, 1984) is a London based artist working with photography and sculpture. She graduated from the Royal College of Art's Sculpture MA programme in July 2014 and is currently Sculpture fellow at School of the Arts, University of Northampton. Her recent shows include 'Compassion Fatigue' New Wight Biennial UCLA Los Angeles, 'X' (solo), Lima Zulu, 'Mild Translation' Jupiter Woods, 'Dizziness of Freedom', Bermondsey Project Space (all London 2014), 'Self Interruption', Jack Chiles Gallery, (New York 2013), 'Four Scenarios', Bermondsey Project Space and 'Mutagen', ASC Gallery, (both London 2013), and 'Thrall'dom', Lima Zulu, (London 2012).
'Akhal-Teke' is the first exhibition emerging from Res.- a mutable project working out of a gallery and studio in Deptford, South East London. Res. seeks to be an associative working environment from which to share and develop research. Founded by the curatorial committee Sarah Jury, Helen Kaplinsky and Lucy A. Sames, Res. is supported by Enclave.
#temporarycustodians is an R&D platform, initiated by curator Helen Kaplinsky and artist Maurice Carlin, asking how the shift towards the share economy and p2p might provide an alternative to historical modes of collecting art.
Josephine Callaghan's exhibition is the first of three solo shows by artists who have been in residence with #temporarycustodians at Islington Mill, NW England. Resident artist Gery Georgieva's show will preview 24/4/15 and Susanna Davies- Crook's on 29/05/15.
#temporarycustodians is supported by Arts Council England, Islington Mill Studios, University of Salford Collection and Castlefield Gallery New Art Spaces.
Une Tache de Naissance III, 
C-type off cuts, spray paint, 
110 x 1070
Une Tache de Naissance I, 
C-type print, sheet aluminium, spray paint, white light, 
790 x 1340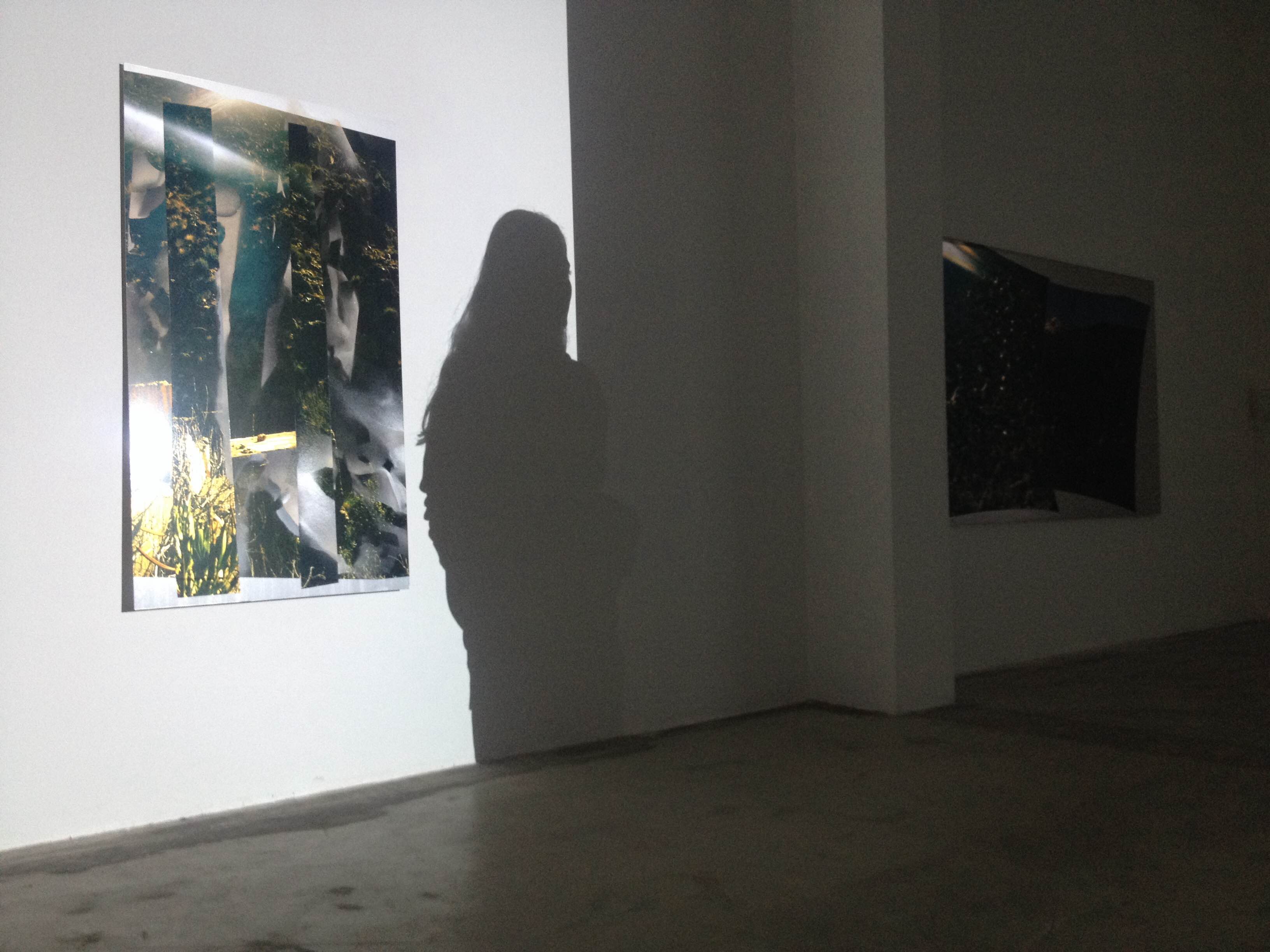 High Pass, 
C-type print, sheet aluminium, projected video, 
2300 x 1250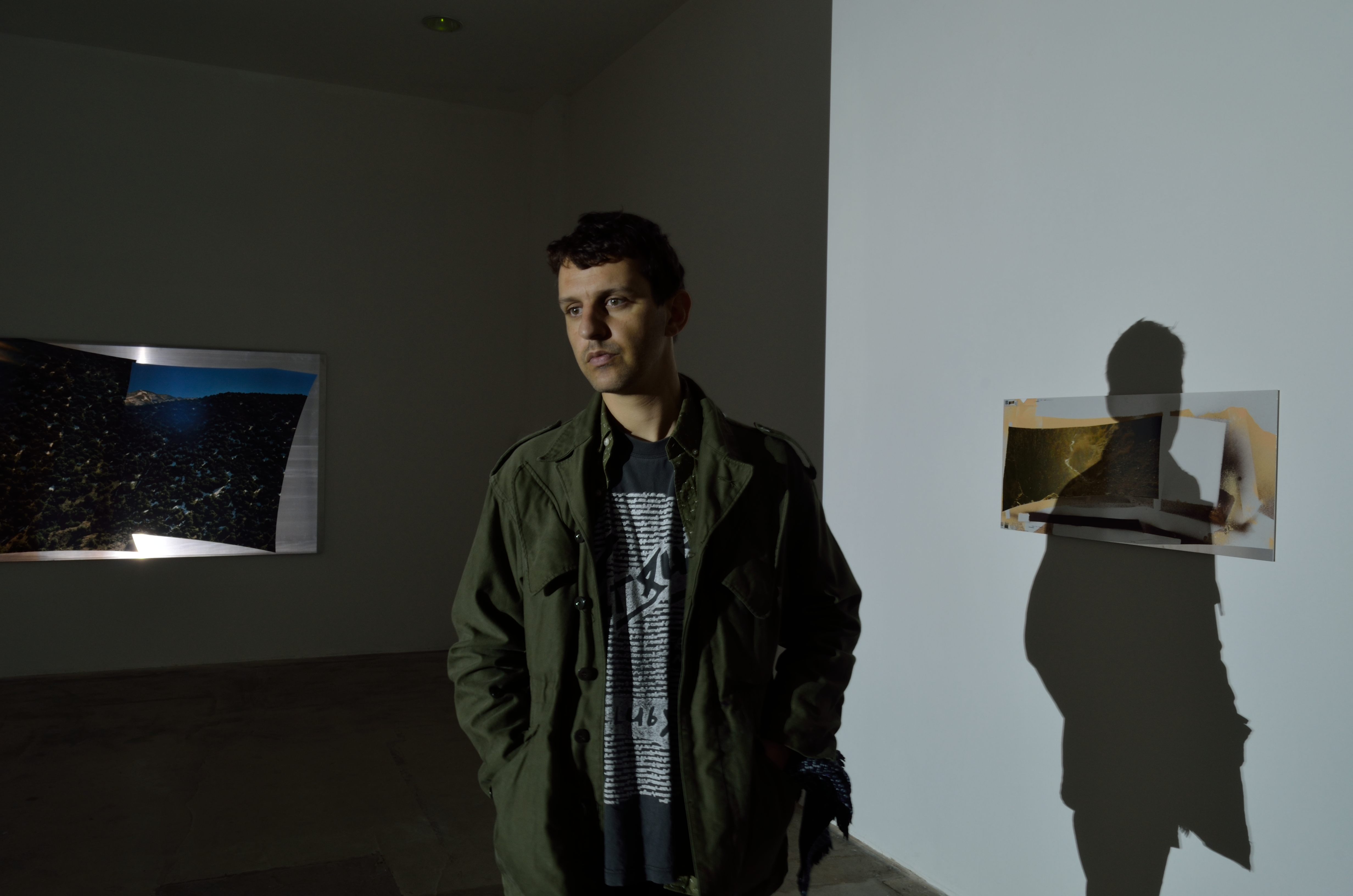 Une Tache de Naissance II, 
C-type print, sheet aluminium, spray paint, white light, 
865 x 384