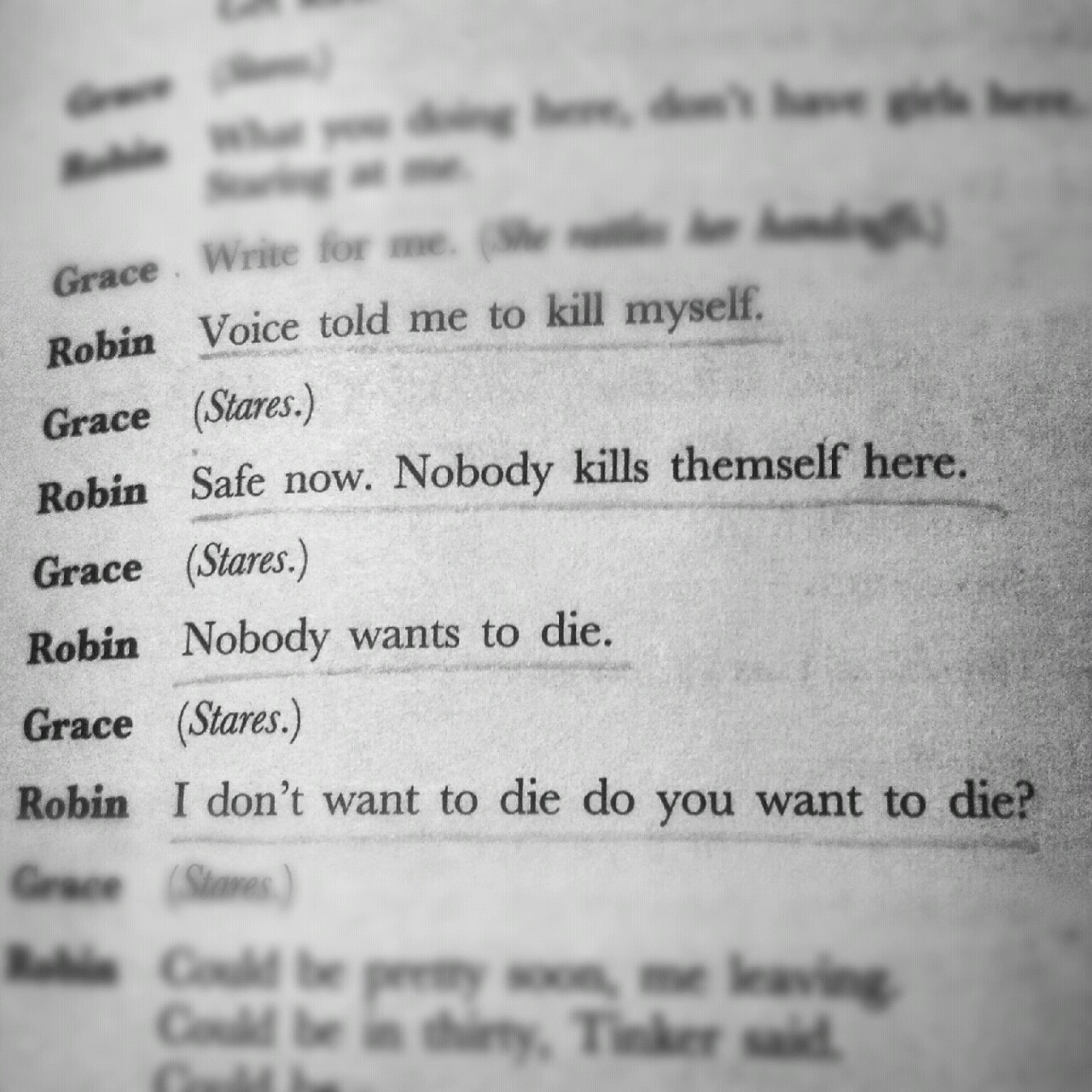 playgroup #1 Cleansed
Thursday 5 May 2016, 7-8.30pm
Every few months playgroup will meet to discuss a play currently showing, usually in London. This is a new format and we are open to see how the group might operate. For starters we suggest reading the script alongside going to see the staging. Feel free to bring extracts of other texts and documentation of other stagings to share. We invite suggestions of what to go and see next and will use our combined knowledge to secure cheap tickets, buddying up to get day tickets or booking as a group.
Cleansed is currently showing at The National Theatre, London until May 5th.
Set in a former university, turned concentration camp, various marginalised groups are lumped together, including addicts, sex workers and those outside cisnormativity. It is a study of love administered under extreme oppression. The sadistic Tinker who heads up the unnamed institution was rumoured to be named after Jack Tinker, a conservative theatre critic who condemned Kane's first work Blasted  with the Daily Mail headline "disgusting feast of filth".
"Tinker practises the art of atrocity, but even he isn't immune from the need for love. Existing on the border between beauty and brutality, Cleansed imagines a world in which language, human relationships and the body itself are pared away to bare bone. One of Britain's most influential playwrights, Sarah Kane (1971 – 99) receives her National Theatre debut in an unflinching new production by Katie Mitchell. Contains graphic scenes of physical and sexual violence." (PR)
It is sold-out however day tickets (about 20) are released on the day of each show. I would recommend arriving at 9am at the National Theatre to queue so when the doors open at 9.30 you are guaranteed a ticket. You are allowed to purchase 2 tickets per person and they are reduced price of £15. Also see the Friday rush scheme- tickets are released online at lunchtime on Friday at reduced price for the following week. See 'The performance i want is sold-out' here
Please email contact@beingres.org and we will make a copy of the play available to you.
Soup and bread will be served @£3 donation, as well as cheap beer, wine and tea.
playgroup has been initiated by M J Harding and Helen Kaplinsky.