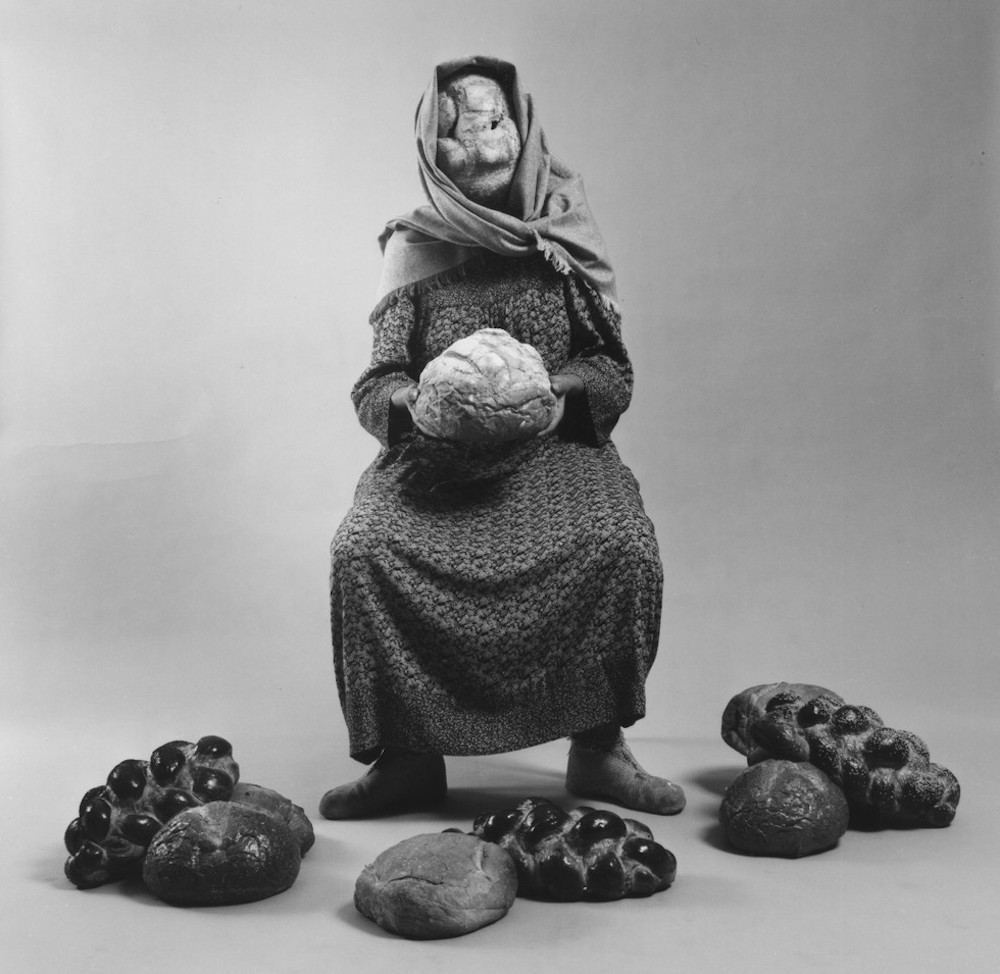 The Future is a Collective Project
Summer Solstice – Waning crescent moon under Taurus (Wednesday 21 June)
7.00– 9.30pm
This a participatory research group, akin to a reading group but not limited to texts. It is grounded in the question: Are we carrying the right tools to shape the future we want and need?
Through collectively viewing, reading, talking and thinking about art works/texts/books/films/projects, that address the idea of the future from the position of 'the other', it is hoped that the group can begin to explore the following:
// Marginalised ideas and practices of the past being essential considerations in thinking about the future;
// The future as a tool of fiction for asserting our desires and articulating what is missing or ignored in the present;
// The possibilities of future thinking from the position of 'the other'
This Solstice meeting will be a collective listening session to Anna Homler and Steve Moshier's LP, Breadwoman & Other Tales, followed by a discussion. In 1985, Los Angeles performance artist Anna Homler recorded a series of shamanistic dream-songs with Southern California composer Steve Moshier, who accompanied Homler's chants with watery synthesizers and rubbery electronic pulses. "Breadwoman is a storyteller — she's so very old she's turned into bread. Breadwoman says: If you don't try to understand, you will. She is the voice, and the voice is cosmic reality's musicality."
Anna Homler, is a vocal, visual and performance artist based in Los Angeles. She has performed and exhibited her workin venues around the world. With a sensibility that is both ancient and post-modern, Homler sings in an improvised melodic language. Her work explores alternative means of communication and the poetics of ordinary things. She creates perceptual interventions by using language as music and objects as instruments. Since 1982 she has collaborated in America with composer/musicians Steve Moshier, David Moss, Ethan James, Steve Roden, and Steve Peters; and in Europe, with the Voices of Kwahn, Steve Beresford, Peter Kowald, Frank Schulte, Richard Sanderson, Geert Waegeman, and Sylvia Hallett, among others
In the interest of moving outside of the Western and patriarchal construction of clock time and its characterisations of past, present and future, meetings will be scheduled according to the lunar calendar. We will meet every fortnight at Res. in Deptford.
——
The Future is a Collective Project began meeting in 2016 at Green Ray in Deptford. The group has been on pause for a little while and this is the first of a new set of sessions for collaboratively generating discussion that will feed into an upcoming exhibition at Res. called Our House of Common Weeds. The exhibition will consist of five artists' work that has been developed through collaborative inquiry with different groups of people whose voices are usually absent in the art world: Verity Birt, Fourthland, Carl Gent, Anna FC Smith, Andrea Williamson.
Each of the artists will also be bringing their research and ideas to some of the The Future is a Collective Project sessions to enable a wider collaboration in the development of their work.
——-
The Future is a Collective Project and Our House of Common Weeds are projects by curator, Nathalie Boobis. All participants will be credited as researchers in her work and any participant that wishes to use the sessions for their own research is encouraged to do so.
If you haven't already, please email nathalie.boobis@gmail.com to express your interest in attending in order to get an idea of numbers and be added to the mailing list.
Generously supported by Res
Image: Breadwoman by Susan Einstein.