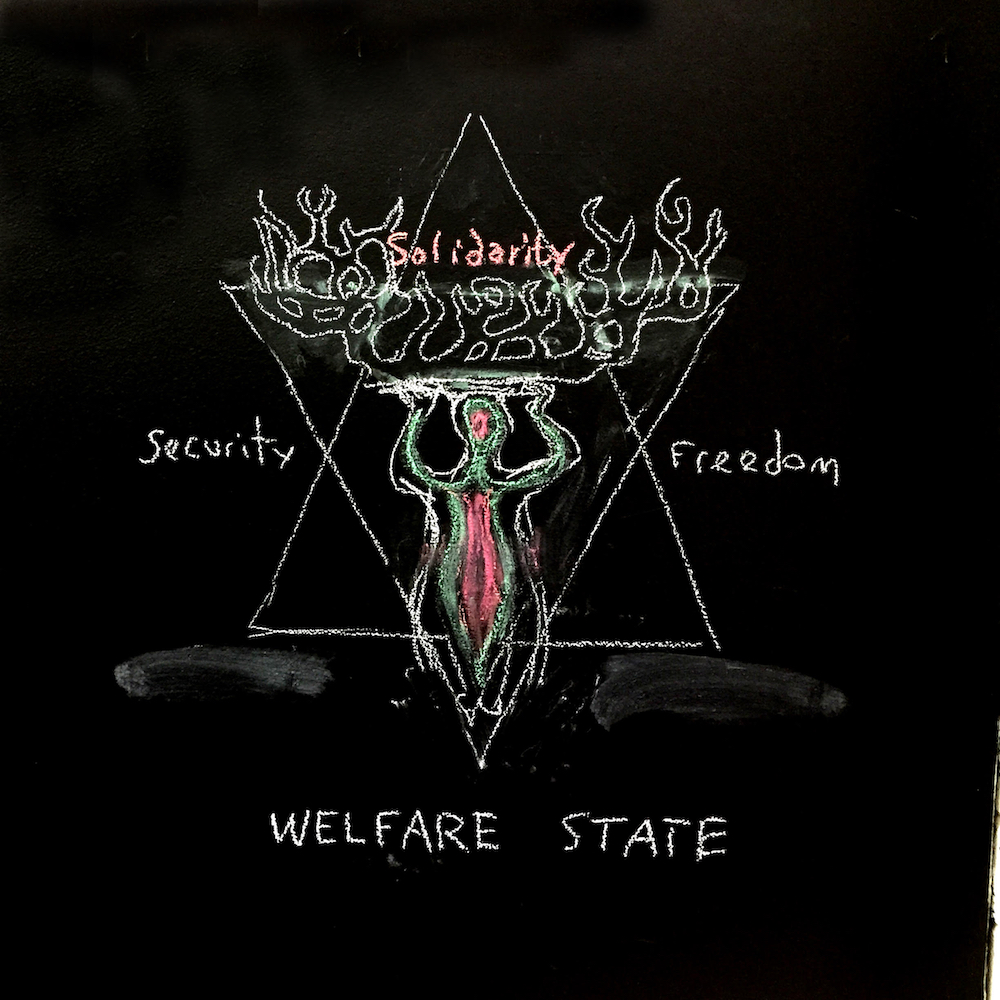 Janusware 2nd Cycle
Friday 29 September 7pm till late
Performances by Dean Kenning, Rachel McRae and Nicola Woodham from 7.30pm.
Afterparty with Digital Paganism DJ set by

Dane Law

 9-11pm
Installation of works from both Cycles: 22 Sep – 15 Oct, Thu-Sun 12-6pm
sybrntckmystx hack the sacred technologies of their progenitors, fantasizing within the recursive systems they constructed. Sci-fi pagan rituals graft the cybernetic to magickal, lithic to virtual and in this mangle the ancient diagrammatic technologies are rewritten to execute newly patched operations in altered states of collective mystk consciousness.
The deterritorialized magick systems upon and within which these mystx operate – sigils, automatic drawing, tarot, stone assemblages – undergo an attritional breakdown of their received functioning to form a chaotic magick of patchwork identity.
–
Janusware consists of a 1st and 2nd Cycle. Janusware 2nd Cycle presents new performances by Dean Kenning, Rachel McRae and Nicola Woodham and overlays each of these on the remnants of the installation produced by Uma Breakdown for the 1st Cycle.
Stone 38, a new (hyper)text and performance by Rachel McRae considers the wyrd and weird topology of the ancient site and standing stones of Avebury – both those in Somerset and the displaced and decontextualized outlier stone in Gordon Square, London (WC1H). Stone 38 concerns shifting positions, ley-lines, power dynamics and the problems of trying to triangulate a position within the nebulous sediment of history and the unfolding precarious present.
In his new performance Dialogue of the Dead, Dean Kenning utilises a crude audiovisual set-up in an attempt to channel chthonic voices and transmit diagrammatic signals from the underworld. Ectoplasmic 'death masks' of vinyl records relay spectral messages picked up by a jerky, sliding needle. Acting as cybernetic medium to these fractured spirit voices, Kenning attempts to manifest an unconscious structural agent, a dialogue, passing through from the dead to the living.
Nicola Woodham's new performance Magickal Intent engages with sigil magick and the philosophy of occult artist network Thee Temple ov Psychick Youth to consider the use of art making within magickal systems, and vice versa. Magickal Intent presents the psychoactive creation and charging of a sigil (magick symbol) formed through electronically treated voice, text and automatic drawing. Woodham harnesses the collective altered states and physiological conditions of neoliberal late capitalism – exhaustion, hunger, increased heartrate and breathing (anxiety), and erratic brain function (over-stimulation) – and redeploys them as powerful states of excitation for performing magickal rites in the present. This intoxicating process reclaims these by-products of the neoliberal obsessive investment in our future 'productive' selves, for the casting of sigil magick.
–
A mutable assemblage of works and workings, Janusware experiments with the contamination and redeployment of occult and affective diagrammatic systems. It forms part of Lucy A Sames' PhD research Cybernetic Mystics (sybrntckmystx) examining the intersection of cybernetics and altered states through the technology of mystical diagramming.
Further information on Janusware 1st Cycle available here.
Rachel McRae Stone 38 hypertext available online: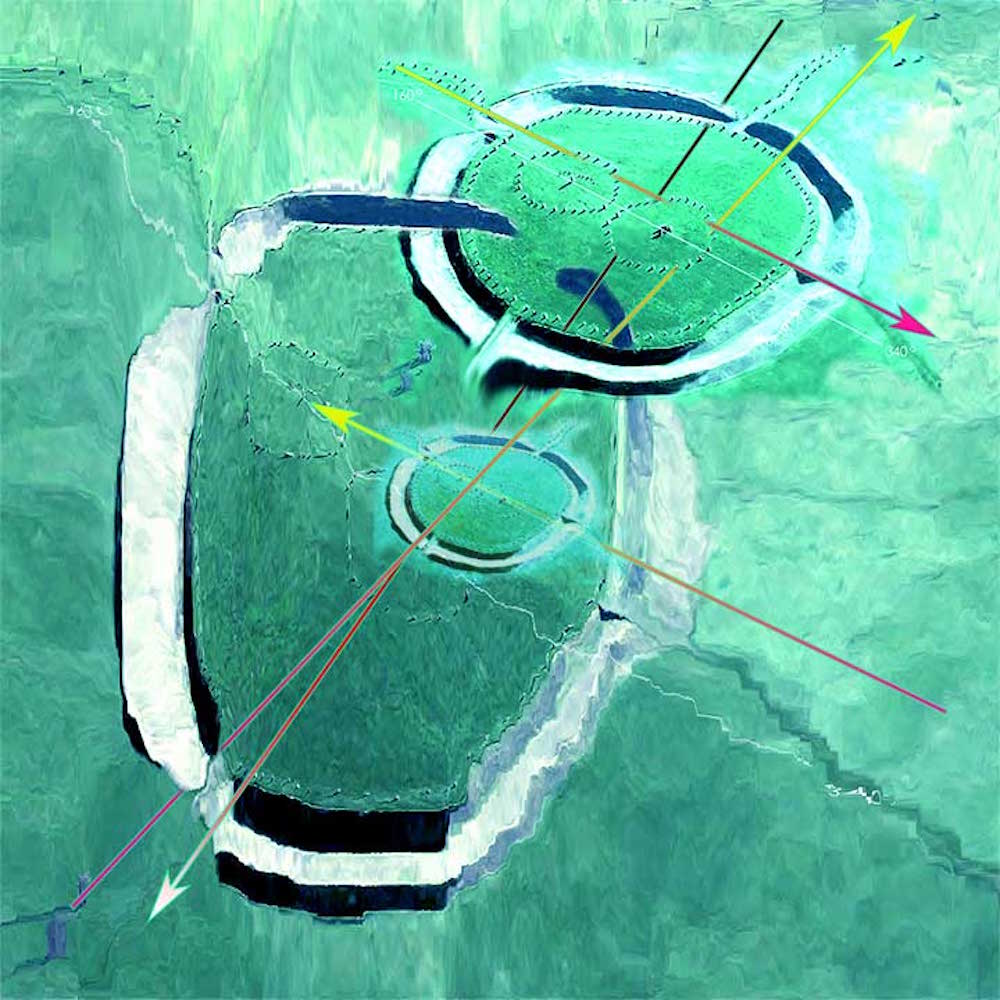 Artist bios for both Cycles: 
Rachel McRae is interested in the many obsessive, deeply subjective (and sometimes violent) ways data is organized, taxonomized and excavated from its surrounding matrix. She has a MFA from the California Institute of the Arts (2010) and a BFA from the Ontario College of Art and Design (2006). Her work has recently been exhibited at: LADRÓNgaleria (Mexico City, 2017), Super Dakota (Brussels, 2017), ICA (London, 2015), A Space (Toronto, 2016) FullHaus (Los Angeles, 2015 ), Metsä2, (Helsinki, 2016) and Pi Artworks, (London, 2016/17). Her writing has been included in Making the Geologic Now: Responses to Material Conditions of Contemporary Life by Smudge Studios (USA, 2015) and in Abigail Sidebotham's Sea Empress: Animism Edition (2017). Her work is held in the Feminist Art Gallery (FAG) collection.
Dean Kenning is an artist and writer. His art practice ranges from kinetic sculptures to video works and diagrams. He has exhibited work at the ICA, Whitechapel Gallery, Greene Naftali and BAK and has published articles in journals such as Third Text, Art Monthly and Mute, including on the politics of art and art education. He is Research Fellow at the Contemporary Art Research Centre, Kingston University and also teaches Fine Art at Central St Martins.
Nicola Woodham uses glossolalia and electronic music processes to distort her voice and her singing in live and recorded performance. She sees this as a form of shapeshifting, where vocal 'others' are called into being. Recent performances: Electric Spectra, as part of Domain of Sensible Knowledge, ASC Gallery (London, 2017) and Decorative Dormitories for Sleepworkers with House of Hysteria, Xero, Kline & Coma (2017) and Sound Gender Feminism Activism, a CRiSAP event at London College of Communication (2016).
Uma Breakdown is a researcher and practitioner concerned with the ways in which waste allows a playspace for queer becomings. Their current research interests include Nemesis the Warlock, political refusal, and dog-technology. Their solo exhibition Creature of Havoc was recently shown at Serf (Leeds, 2017) and their digital work is featured in the forthcoming online interactive issue of Worm. Their Buffyverse-fishkin-swim-team erotica is due to be published later this year as part of The Body That Remains, Punctum (New York, 2017).
Dane Law (Quantum Natives) Digital paganism. 
Image: Dean Kenning, Diagramming Politics, 2017. A hexagram (six pointed shape) showing the oppositional and overlapping forces of 'security' and 'freedom' that comprise the contemporary welfare state.
For further information: www.beingres.org or contact@beingres.org 
Supported by Northumbria University and Deptford X.